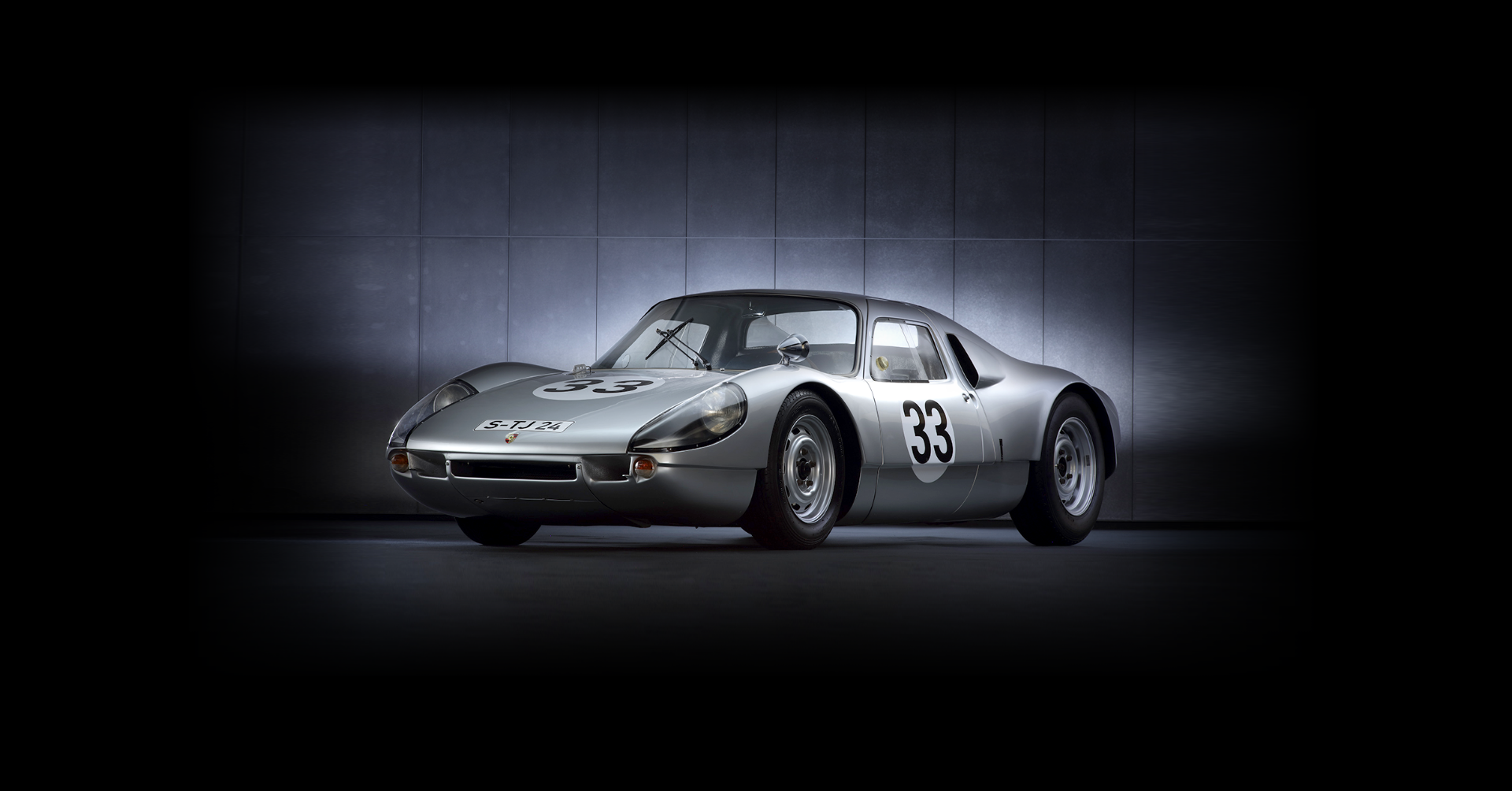 PORSCHE 904 CARRERA GTS
Won the prototype class at the 1964 "Targa Florio"
Production of the Porsche 904 Carrera GTS began in 1963. The sports car was developed to compete in the GT2 class and was produced under Fédération Internationale de l'Automobile (FIA's) homologation requirements (local production and sales requirements to be certified for use in motorsports). It was also Porsche's first attempt to adopt a steel plate ladder-shaped frame structure. The Porsche 904 Carrera GTS was based on the design of Alexander Porsche and the fiber glass-reinforced plastic body (FRP) was manufactured in collaboration with aircraft manufacturer Heinkel Flugzeugbau. A SOHC flat six-cylinder engine from the 911 was originally planned for installation, but to meet the 904's race schedule, a proven DOHC flat four-cylinder engine was installed instead. However, there were many instances where the chassis also were fitted with the 911 flat six-cylinder.
Porsche introduced the DOHC flat 8-cylinder in the first round of the 1962 Dutch GP, and then took its first victory as early as the fourth round of the 1962 French GP under driver Dan Gurney. While Porsche had done well in F1, it withdrew, and from 1963 concentrated efforts on sports car racing and rally.
The 904-8's engine is a direct descendant of the flat eight used in F1. The car on display is an 8-cylinder model of which only two were built, and the one displayed is the actual car that Umberto Maggioli and Edgar Barthes drove to a class win at the 1964 Targa Florio.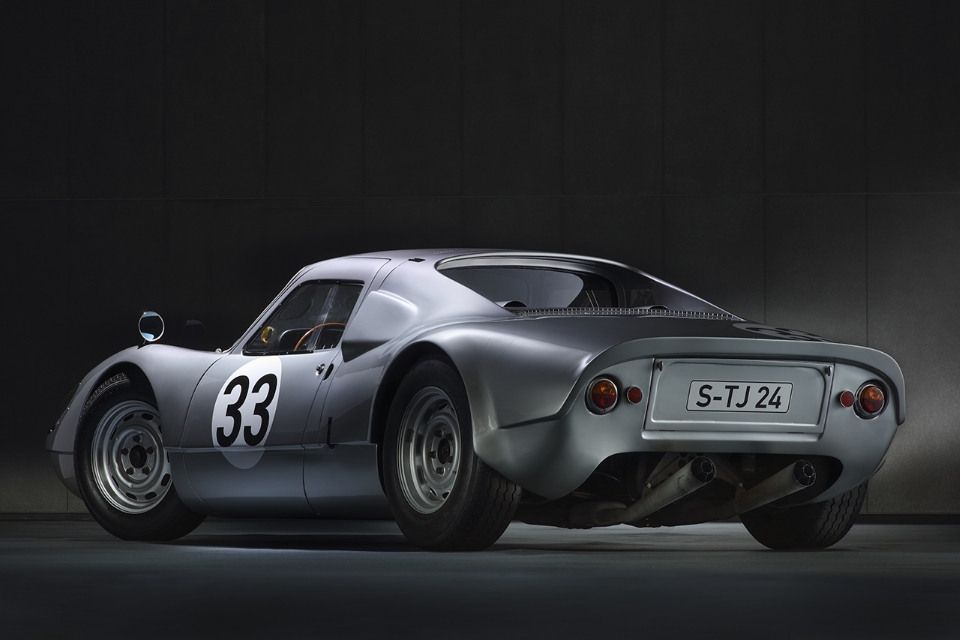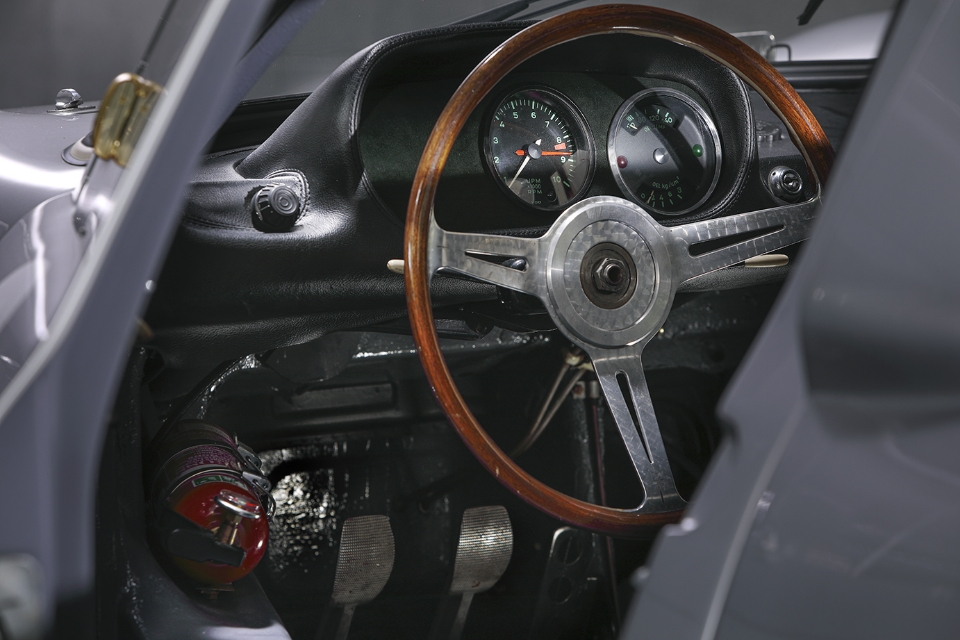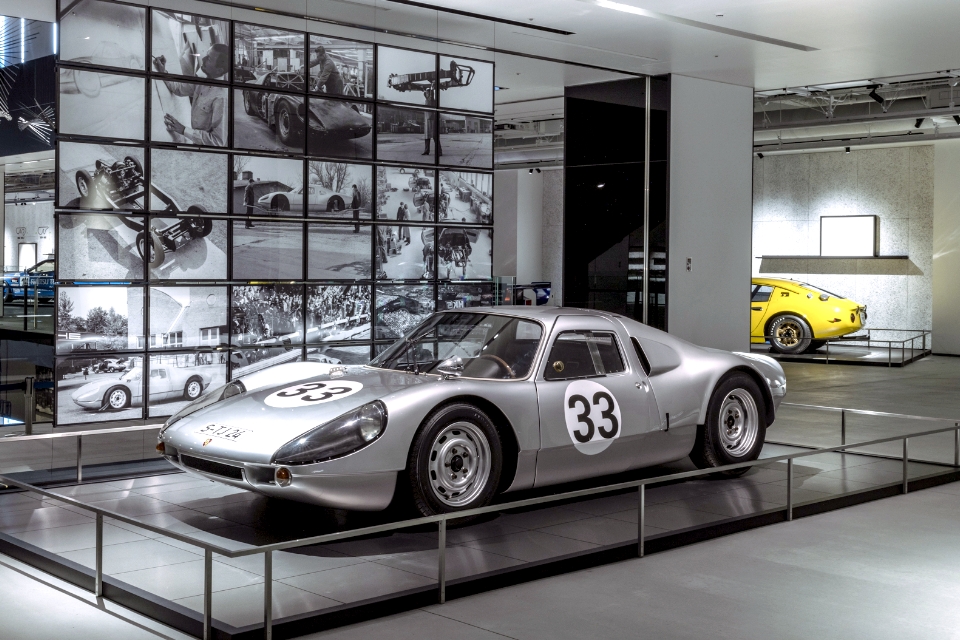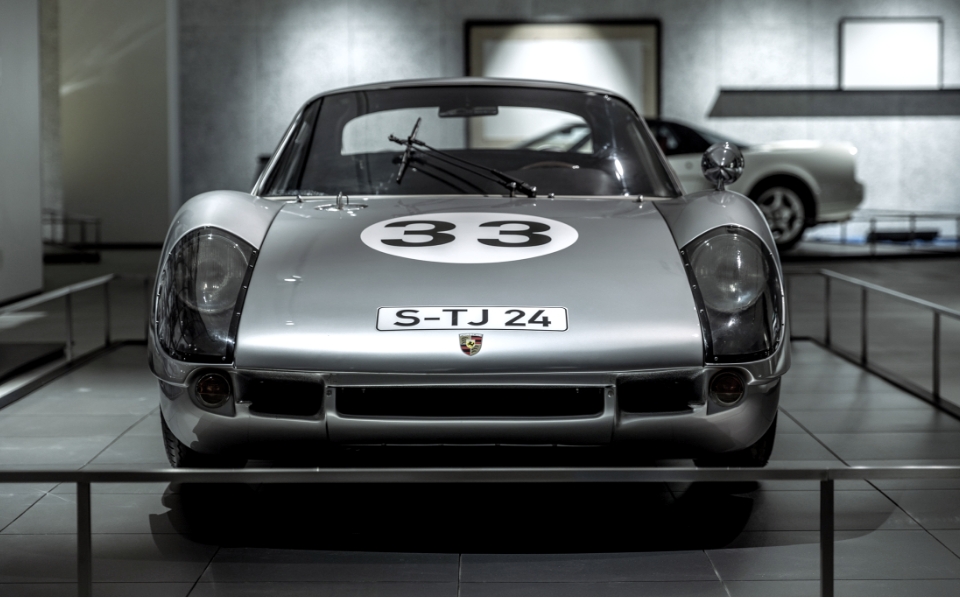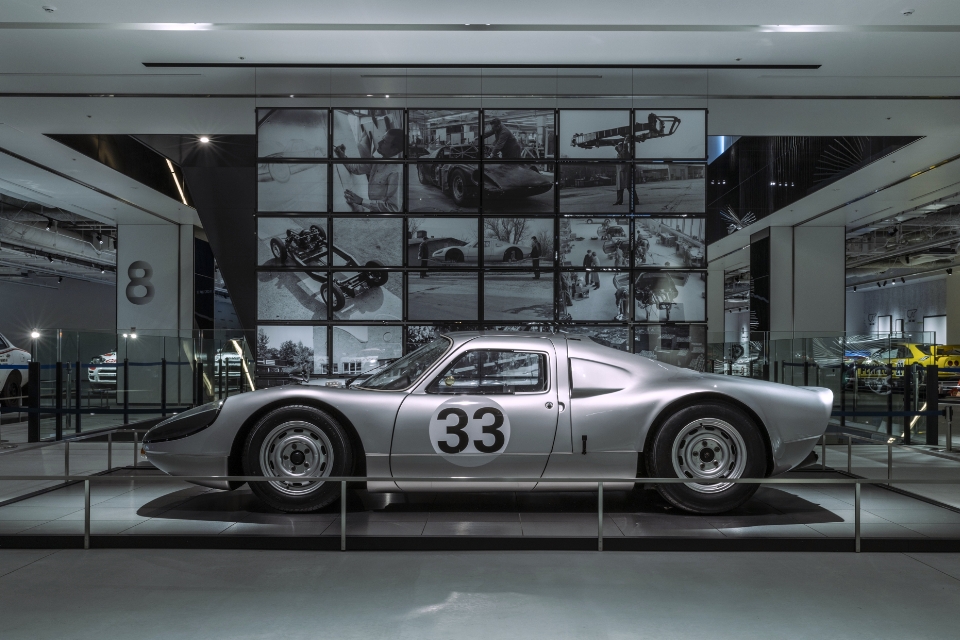 Vehicle Data

Model Year

1964

Country

Germany

Manufacture

Porsche

Full Length

4,090mm

Full Width

1,540mm

Overall Height

1,065mm

Wheelbase

2,300mm

Weight

640kg

Engine

Air-cooled, Boxer8, DOHC

Total Displacement

1,982cc

Maximum Power

178kW/240PS/

Exhibition Period
07 Oct 2022~02 July 2023
Partner
Porsche AG
http://www.porsche.com